#2 Our Featured Composers: Andrew Price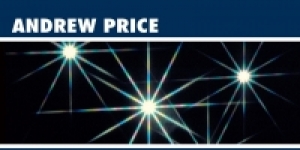 We continue our series showcasing some of Dennis Music's composers with one of our more prolific writers
Andrew Price
.
Andrew studied violin and piano at Chethams school of Music in Manchester and has played for BBC Symphony Orchestra and BBC Philharmonic as 1
st
violinist. He has played concerts all over the world and travelled extensively, which has also seen him become a category winner in the Photographer of the Year competition.
His film work includes Lock Stock & Two Smoking Barrels, One More Kiss and 28 Days Later, and he has done session work and string arranging for Pete Waterman, Mariah Carey, Steps, Westlife and many others.
He has produced 14 fantastic albums for Dennis Music, including 'Themes Moods & Atmospheres', 'Documentary' and 'Love Stories'.
You can listen to a selection of his tracks by clicking
here
Did you know? Andrew was in the first ever String Quartet to play on Top of the Pops for Sam Brown's hit single 'Stop'.
< Back