#3 Our Featured Composers: Wouter van Bemmel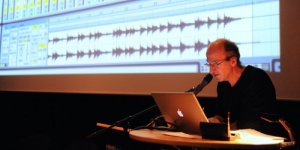 Welcome to the third in our series showcasing some of Dennis Music's most creative and popular composers. We are delighted to introduce the illustrious Dutch composer Wouter van Bemmel.
Wouter began his career as a trumpet player and then as part of pop, salsa and jazz bands. His compositions, being theatrical in nature, easily made the switchover to film music. He has been awarded numerous awards including an Oscar nomination, short film, public prize at the Cinekid festival , and special recommendation prize at International Documentary Festival. He has composed music for over 40 films, 60 television programmes, numerous TV and cinema commercials. Some audio producers have commented that he is too good for library music! But as all users of library music know, the quality of library music is so high you could only expect a composer like Wouter to contribute.
Wouter van Bemmel has made 8 albums with Dennis Music – Detective Stories, Transparence, Film Drama Vol 1&2 and 4 Arabian Moods CD's.
You can have a listen to a wide selection of this music
here
Did you know?
Wouter has performed as a jazz musician at many festivals, including the world renowned North Sea Jazz Festival in Rotterdam
< Back