Intros-Bridges-Endings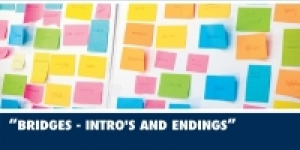 We are delighted to introduce our latest release from Dennis Music - a CD containing 99 concise tracks suitable for all types of productions, and featuring intros, bridges and endings.
Every song has a start, a middle and an end. We have made life easy for you by offering these short tracks which are the perfect opening, closing or mid-section to your scene. These set the mood or style in an instant, and help to link and end scenes.
After all, you've got to start (and end) somewhere!
Dennis Music
For the Love of Music
< Back